Our Vision
RAHA program aims at rehabilitating Afghan Refugees and Host communities to support the pluralistic approach of Pakistan. Improvement in the living standards of Afghan Refugees and the Hosting community is the linchpin of RAHA program focusing on better living conditions, acquired skills, education, health facilities, and water and sanitation facilities also empower them with essential vocational and life skills (Livelihood) and most importantly creating social harmony. We also believe in strengthening the capacity of the government institutions for setting up a better framework in order to facilitate the refugees and hosting community.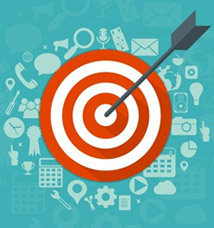 The RS is led by Chief Coordinator (CCRAHA), who reports to the CCAR. The RS aims to provide leadership, coordination and guidance on all matters pertaining to the smooth implementation of the RAHA Program. It acts as a bridge between GoP (SAFRON, EAD, etc.), the UN agencies and donors and facilitate balanced decisions on inter-linked RAHA issues. It also proposes policy guidelines and procedures on macro aspects of the RAHA program to FTF/SAFRON (Federal Task Force) for approval. RS supports provincial CARs and UNHCR-Sub Offices (SOs) in selection/execution of all projects. It also organizes meetings of the Core Working Group (CWG) of partner UN agencies for mutual briefing on pace of the interventions and resolves any hurdles in the way of One-UN operation. RS keeps SAFRON/CCAR and UNHCR updated about progress for hurdles in project implementation under RHA component. RS also keeps promoting inter-communications within the RAHA program through the Management Information System (MIS).
The RC co-located with the RS provides technical expertise, monitoring and evaluation for humanitarian projects. RC is led by the Project Manager (PM-RC) and reports to Chief Coordinator RAHA (CCRAHA) .RC is the technical arm of the CCAR's office and is also an important member of the Pre-PTF and PTF (Provincial Task Force) meetings. It provides guidelines/instructions for streamlining RHA program under guidance of the RS .It also examines the endorsed projects and submits these to CCAR and SAFRON for approval. RC is a separate body authorized to conduct random and unilateral monitoring of any on-going or completed project of the RHA component on behalf of the SAFRON/CCAR. It also maintains a record of all the past and on-going projects. RC assists CCAR office in special RAHA related assignments.